awesome neocities sites
my neocities mutuals!
if possible please send your button so i can upload it to my own website! i don't like hotlinking!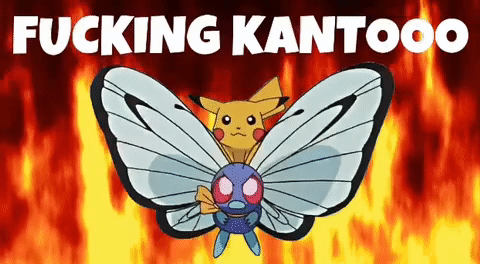 lmk if i've missed your button...

useful graphics websites
textanim
awesome site for making animated text & funky styled headers!
ezgif
cool gif editor awesome very cool. also very useful.
userbox maker
userbox maker for all your userboxing needs
ava7patterns
patterns and backgrounds for your website!
loaidng.io
animate your icons into gifs and other loading uses.
glowtxt
cool site for fancy text w lots of partners
88x31 buttons
anlucas geocities button collection!!
gifcities
search engine for geocities gifs
glitter graphics
awesome site for all kinds of old web graphic stuff
text space
another text size that also lets you make blinkies
gigaglitters
functional glitter graphics site
cameron's world
download link for all of cameron's world graphics
mf2fm
TONS of awesome javascript effects. my bible.
makesweet
you know those heart lockets? theyre made here
sozai graphics
ANOTHER bible for cute graphics!
stripe generator
generate stripes. yup.
mysmilies
old web smilies masterlist
line tutorial
tutorial on how to get line stickers for free >:]
purinpixel
one of my fav tumblrs for graphics, alongside tumblrs old web finds tag and my own carrd
cursors4u
tons of free cool cursors!
epic carrd
my own carrd filled with resources and pixels
bloggif
ANOTHER free gif text maker
jans graphics
cool website for graphics and blinkies/dolls
fallenanjel7
amazing collection of blinkies
cosgans smileys
another huge smileys website and it includes KAOS!!!
kaomoji
my FAVORITE website for getting kaomoji!
unicode index
this helps you look for unicode symbols + use amino for unicode dividers
webcreations
another awesome blinkies site
musesrealm
ALL kinds of web stuff
snazzyspace
suppossedly its for tumblr but you can use its effects and graphics for anything
bannermaker
banner maker for your website
darkwolf dividers
20+ pages of just ALL divider graphics!
bannermaker
great archived site for getting animations
emojibank
cute emojis, add them to your pocket and download them (needs sign up)
pokecharm
make a trainer card with your favorite pokemon!
some tips of what i do

i basically use stackoverflow whenever im stuck on something complicated. i scour tumblr for free pngs under the "carrd resources" tag and i scour for pixels under the "old web finds" or "webcore" tag. when searching for free transparent pngs with something more specific in mind, i use google or those png search websites. simply use your search engine's tools to look for transparent images or if your website is themed after that, anime renders, if google's not your cup of tea (i'm too lazy to bother with privacy and simply just don't care about what happens with my information).

i have a silly apk for picsart i can't share but basically i use that apk to edit certain images from my phone, or i use photoshop which you can easily torrent or find a crack for.
i bought mine for school since it comes free with the art portfolio pack.

last thing: tumblr theme tutorials and codes are GREAT for finding code to use, as well as resource carrds of which i can link a few. in general tumblr is great for coding :) i use it for all kinds of things nowadays...im @ itoshiki + @ severedhead & some others on tumblr.
photo editing
| | |
| --- | --- |
| picmix | alternative to blingee |
| picsart | literally my favorite photo editing app. its free! and if you're smart, you'll find the paid version apk ;) |
my fav tumblrs and carrds
| | |
| --- | --- |
| laiminia | a really cool web finds tumblr with a great aesthetic! |
| my own tumblr | my own tag for all kinds of uploads and things i find including game screenshots. i also reblog dark/goth aesthetic images etc so you might find something you like! |
| atebit | another web finds tumblr that features a pretty cool tagging system |
| stringworms | web finds tumblr, no tagging system but pretty unique finds |
| webshittt | one of my personal favorites! |
| purinpixel | absolute fav and gem, uploads more "cutesy" stuff which i also enjoy and is a good resource! |
| blinksanity | more cool web finds |
| priests | a carrd that has a lot of codes, pngs and icons you can use both for carrds (with pro) and websites! |
| xyz | MY FAV RESOURCE CARRD! its cute and has a bunch of other things linked on it! |
| lowlcow | a lot of less seen-codes that are especially helpful for websites! |
| wonderhoi | this carrd has a bunch of funny silly codes |
| resources | has every code you could need. ever. at least for making a cute carrd. |
| limonysal | incredibly detailed and huge resource carrd with a nice aesthetic! |
| pochi | another carrd with a few unique tidbits and pixels! |
| neogeo | resources, as well as accessibility tips! |
| holy | resource carrd with a bunch of codes..once again! |
| darkpixel | darker, more edgy kind of pixels for your evil needs. |
| lesbiana | a carrd that's useufl and also gorgeous! |
| medicine | pixel and divider resources carrd! |
| supplies | as it says, SUPPLIES! |
| pix | resources and graphics, very updated! |
| duvet | carrd that also includes awesome and cute fonts to use. |
| epic (my own) | my own in process carrd i am planning to update with everything i've found! |
| cakepop | personal favorite carrd that also includes bookmarks to other sites! |
visual arts
| | |
| --- | --- |
| pixelme | turn your art and photos into pixel art |
| sculptfab | evil sculpting and 3d website for free |
| colourpod | color palettes for all your needs |
| paletton | a color scheme designer! |
| garticphone | funny drawing game similar to drawception! |
| artres | pretty good resources for artists |
| thekingscholera | for $1 a month u get a shitton of resources |
| anondraw (nsfw warning) | draw anonymously in a huge board! |
| aggie.io | drawpile, but online! i use it in order to make a bunch of my drawings when i'm at school since we don't own clip studio on our PCs. |
| masterpost | awesome art resources masterpost for toyhou.se! includes beginner resources & programs |
| croquis cafe | nude models and one of my favorite anatomy art references |
| quickposes | a site for making quick gesture drawings, includes timed practice |
| writer references | references for writing which also help for developing ocs |
shit i recommend

i use clip studio paint ex which was 100$ for art and toonboom harmony provided by my school for animation but you can buy clipstudio on sale for $25 and pirate the rest of the software you need (though i would recommend supporting small developer programs)i also use aseprite for pixel art work. here's an art tip:

basically ALWAYS use resources and youtube videos especially when starting out.
you don't need a lot of software, and drawing from real life is the best thing you can do to improve during studies; even for my anime art i still use references and look for things i like in other's work and incorporate it into mine. huion is cheaper and i like it more but wacom has great customer support.
clip studio favorites & tips

gradient maps are your BEST friend, it doesn't matter if you do grayscale and color it later, it all depends on if you want a painterly look or how YOU want your art to look. you can literally look in the store for all kinds of materials and brushes, though i will put my favorites for lining here: 1 + 2 + 3 + 4

you can use any brush for painting including my favorite which is just the default oil paints. also you can use hair highlight brushes and they will save your life.
personality
| | |
| --- | --- |
| angelnumbers | in depth blog about numerology & angel numbers |
| enneagram | enneagram test (personality type) |
| mbti | mbti test but actually good and not 16personalities |
| uquiz | take the worst quizzes known to man |
| theotaku | ignore site name it has a lot of cool quizzes |
| rice purity test | NSFW test to calculate how innocent you are |
| political compass | basic political compass to start you on your political career |
| openpsychometrics | a bunch of interesting psychological tests and quizzes |
| similarminds | more psychology tests (im an sluei btw) |
| howmanygoats | find out how many goats you are |
| tarot test | calculate your tarot birth card |
| ratemylife | rates how good your life is, also has other cool tests |
gamedev resources (mostly rpgmaker)
| | |
| --- | --- |
| spriters resource | all kinds of resources for spriting, can also use them as web graphics |
| pinkuboa tutorial | basics of rpgmaker 2000/2003, mainly for yn fangames |
| rm2003 | rpgmaker2003 templates |
| dream2kki | mostly yn fangame fanart but still good for resources |
| patches for rm2000/2003 | some cool patches that allow you to do more on these two engines |
| sprite sheet creator | a useful sprite sheet creator for rm2003 |
| yanfly plugins for mv | for 30$ you can get some of the best plugins ever for rpg maker mv (what im using rn to develop my game) |
| srd plugins | this is in specific a title screen plugin i got recommended in the rpg maker forums for custom title screens |
| gamemaker | 40$ for a great engine if you don't want to code your games from scratch on unity |
| custom menu tutorial | custom menu tutorial for rpgmaker mv |
| dktools | more rpgmaker mv stuff. this time its a debug plugin |
| hime plugins | hime plugins for rpgmaker |
| caveras | fonts from several different videogames |
if you want more plugins for rpgmaker i can send you recommendations, since i have the yanfly plugins and can't send my folder but depending on what you want everyone in the rpgmaker forums and server has been very helpful! i also have mog's plugins, which i can send a zip file for. i'm still starting out with coding, so if you need any help with actual programming my university has a game design major which a few of my friends are in so i Will direct them to you if you want!
games & fun
pointless sites
cool website with TONS of other sites that are either fun or just pointless. basically everything in here is a gem
transformice
get cheese and exit map. repeat. win game. become pro.
this anime does not exist
crazy AI generated anime art
skin editor
minecraft skin editor for all your evil dastardly deeds
google earth
like google maps, but for planets & moons!
hammyhome
care for your own virtual pet hamster
neopets
quite literally one of my special interests. been online since 1999 and still kicking. my favorite pets game ever.
ovipets
virtual pet game focused on genetics, you can get thousands of pet variations
cleverbot
remember cleverbot from the early 2010s? yup, its still online!
improbable island
cool roleplay website which reminds me of the hunger games, lots of fun making a character and interacting with the site
3D pony creator
a really cool my little pony maker but in 3d!
flashpoint
miss flash games? boy do i have the tool for you. library of 1000+ flash games.
cookie clicker
one of the best games ever, though nowadays i play it on steam.
kittens
like cookie clicker, but with cats in a catnip forest
nation states
political simulation game. incredibly fun.
picrew
tons of cool user-made dollmakers! in fact, i made one of my own under urgonic evil picrew!
jmkit
dollhouse type of games with lots of room to make stories with cute characters
vgperson
all types of translations for iconic & obscure japanese games
choiceofgames
they cost $$$ but are basically the best choose your own story games online. you can probably find a way to not pay for them though if you really like one of them after playing i do recommend buying it, they're fun.
charatme
very cute japanese dollmaker site!
rubyquest
cool webcomic that started on /tg/. its good though
skibblio
fun guess what the person is drawing game!
elouai
bunch of cool dollmakers and roommakers
habboon
habbo private server. fun fact i used to troll people on habbo
club penguin rewritten
literally one of my favorite games atm, ive played since release but got banned for being stupid and now i'm back baby! if you see me, im lamictal.
windows93
fun website with lots of things to do on it, including a myspace revival
pocket bishonen
do a quiz on your favorite character and then basically adopt them
stars
learn about EVERY star known to man!
shindanmaker
i dont know how to describe this but it gives you results based on the name you input
starmen.net
mother fansite! super cool and informative if you want to get into mother!
ponytown
a popular game where you rp and make ponies based on characters or ocs. i play on it a lot!
psypokes
my recommended website for pkmn help and walkthroughs
cs.rin.ru
yup. no shady steam unlocked content here.
animal crossing pixels
a masterpost for pixels, im using them in my signature for the bell tree forums
murdergames
like the hunger games sim, with more presets and options and nonbinary friendly
sue website
sue was one of my fav types of games as a kid, this is her website
spore mods
recommended mods if you want to spice up your spore gameplay
nijikaku
mugen fighting game that includes nijiura maids, site also includes loads of mugen and ikemen fighting games aside from this one
uboachan
chan board for yume nikki related stuff
software
optifine
helps you optimize minecraft and also use it with shaders, though lately with gabric ive been using a mod that does what optifine does
forge
the most known minecraft mod loader alongside fabric
multimc
create multiple instances of minecraft (helpful for modpacks)
desktop ponies
8bit ponies for your desktop, similar to shimeji. please credit if you use their pixel assets.
blender
open source 3d art software
obs
streaming and recording software
streamlabs
add-on for obs with lots of cool features
r/piracy
piracy subreddit megathread, get any software ever by torrenting
transmission
very fast and useful torrenting client. no trackers for once.
audacity
open source recording software for all your needs
oldgamesdownload
cool website for all kinds of abandonware
sims 2 download
direct link to the sims 2 torrent from the sims 2 help subreddit, check that out for more support
tails
portable operating system that goes hand on hand with tor
tor
the original and best privacy browser which is featured on all those "deep web" videos
thehiddenwiki
not software, but goes hand on hand with finding things to do on tor. nothing illegal btw
virtualbox
basically, a secondary guest virtualized OS installed on your actual OS. think "virtual machine"
archive.org software
an archive for all kinds of software
7zip
free unzipper (like winrar, they both work the same)
priv10
privacy software for windows- there's actually a lot of these.
davinci resolve
free video editing software we use for school, goes along well with premiere
open shell menu
customize your windows to the max, includes windows xp/7 based menus. personally using this
windows movie maker 6.0
windows movie maker baby! this is the 6.0 version, but there's tons of others online
foobar2000
very nice music player with tons of skins
creamapi
steam dlc unlocker on cs.rin.ru
citra
emulator for the best handheld ever, the 3ds
rainmeter
cool widgets for your desktop with tons of customization options
shimeji-ee
basically a desktop pet that was popular in the mid 2010's
nanami-tan
windows customization guide to the max, still trying this out
rizonrice
ricing (os customization) resources
winaero
more windows ricing/tweaking and lets you change the font of your OS
notepad++
open source notepad and code editing, very useful.
gog
drm free games store and also the only place to play simcity2000
SSP install
an ukagaka port, basically a corner desktop mascot.
UKGK list
list of ukgk that work with ssp! i have a mayura i found while lurking google, so if you want the latest available japanese version of mayura lmk!
useful sites and tools (not graphics)
inthe00s
cool forum with thoughts and ramblings about bygone eras
archive.org
fun fact: all of my old tumblrs are archived, find the url and i'll give you a prize
archive.is
another popular web archiving site
caracal
the rabb.it replacement i personally use aside from discord
3ds hacking guide
guide to pretty much hack your 3ds, helped me a lot with mine and homebrew
homebrew apps
basically a list of homebrew apps you can put once you hack your 3ds
themeplaza
themes you can put on your hacked 3ds with anemone3ds
FBI
3ds CIA manager, lets you do tons of stuff with your 3ds titles, basically how to pirate
3ds piracy faq
has all the sites and everything you need to know to play pirated games
JKSM
save manager for your games
GYTB
custom badges for your 3ds (basically like stickers for your homepage)
html formatter
basic html formatter, makes your css + html all pretty
html5 validator
wc3 validation for your webpage
winampify
connect spotify to a fake winamp client for fun
neocities bookmarlet
view someone's neocities profile by following the instructions
gifsontumblr
brings back gifs on tumblr insetad of webps on the desktop website
ghostery
privacy + adblock combined
grammarly
online writing assistant that checks your grammar for emails/scholarly articles
shinigami eyes
shows you websites and people who are trans friendly vs people who aren't. useful for blocking on social media
tampermonkey
lets you run userscripts on websites
cock.li
favorite disposable email service. we do a moderate amount of trolling
9anime
good alternative to kisscartoon and kissanime
ytmp3
my go to site for yt to mp3 conversion
erai-raws
raw anime rips (perfect for amvs and edits etc)
itch.io
indie game marketplace, basically one of my favorite places
humblebundle
game bundles and with a subscription you basically get a huge backend library
fitgirl
repacks of popular games, including sims 4
myabandonware
cool abandonware website, well regulated
tinyurl
shorten urls, make sure to tell people its safe
DNM bible
pretty unshady guide on how to [REDACTED]
erowid
best site to learn about psychoactives and anything relating to them, includes experiences and health advice.
did-research
research on structural dissociation for OSDD and DID.
BLM resources
black lives matter carrd + education + petitions
messybeast
cool animal curiosities and other fun stuff
coding + webmaster shit
| | |
| --- | --- |
| w3schools | starter website for html and css i used when i began coding |
| hover effects | collection of css hover effects |
| devhints | cheatsheets for all kinds of coding |
| 98.css | windows 98 ui recreated in css |
| xp.css | windows xp ui recreated in css |
| nes.css | nes styled css framework |
| webdevhome | tons of help and sites for web development |
| can i use? | test your code accross browsers |
| multiscreentest | test your code accross different resolutions |
| pokemon font | ever wanted the pokemon font on your website? you're in luck |
| dafont | basically the best fonts website |
| google fonts | another one of the best, includes open source fonts |
| wordart maker | generated 2000's wordart to use for your webpage |
| error message maker | create a custom windows error message |
| 04 | japanese site with cute pixel fonts |
| waifu2x | image upscaler i swear by |
| ruffle | flash emulator for web! |
spooky stuff